Additional ISO Certifications We Offer in Miami, Florida (FL)

Owning a company means you need to focus on several elements, regulations, and aspects, especially if you're located in Miami, Florida. One of them is definitely getting standard certifications such as ISO 9001, ISO 14001, ISO 45001, and many more. However, getting this done isn't that simple when you are unable to fully understand the standard and all the guidelines and regulations it establishes for the organizations. 
But before getting there, are ISOs that important for a company? Many of them are mandatory and regulatory, which turns them to be necessary if you want to continue operating.  But overall, standards offer improvement for your organization in the system or area they are focused on.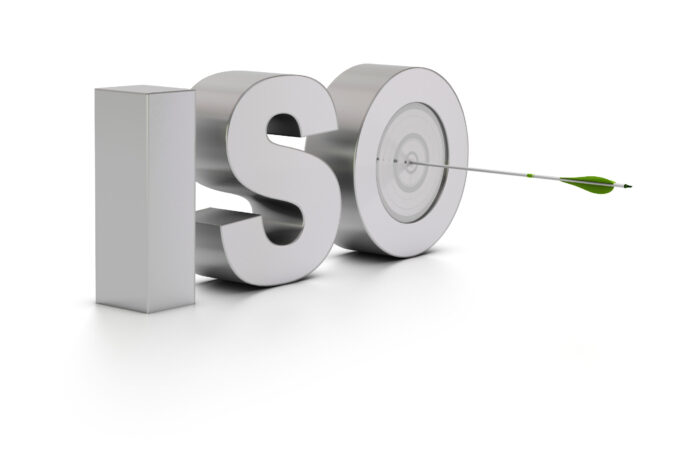 ISO 9001, for example, is a mandatory standard for the quality management system of your company. It helps to establish, maintain, and improve it. If you look at the mandatory aspect, you should definitely implement it, but it is also a great addition to guarantee you deliver the best products or services to the public. With that said, every standard has its benefits beyond the fact that they are either mandatory or voluntary. 
And implementing each one of them has its own hardships and processes to guarantee it is not only the best for the organization but also ensures you get certified in it. At IQC The ISO Pros, our role is to offer you training, consulting, and implementation services that allow you to get your certification in no time. Unlike other companies, we work with both mandatory and voluntary standards, which means you can rely on us regardless of the ISO you need for the company. 
We have a large list of certifications available you can access for your company in Miami, Florida, or in any other city in the state to ensure you can meet the usual regulations and requirements. 
Get certified in over 30 different ISOs
Part of the most requested ISOs is based on regulatory ones. However, let us know if you are interested in any of the standard certifications we can help you with and our team will be there to secure and implement them:
Addresses the needs of companies to establish an anti-bribery system to prevent risks, threats, and find solutions to different situations thanks to the guidelines established in the standard.
Asset Management ISO 55001. 
Companies are able to control the lifecycle of their assets with the guidelines and gain control over their processes, daily activities, and usual operations as well, to reduce risks and use fewer resources.
Automotive Core Tools (APQP, AQP, PPAP, FMEA, SPC, MSA, R&M). 
Each automotive tool meets a role to improve the processes in automotive companies and have better communication between the customer and supplier to speed up all manufacturing and delivery related to the supply chain of the industry. 
A quality management system standard for the automotive industry alone where more regulations and requirements are established to address the specific needs and goals of the company to ensure it offers high-quality parts and components. 
Although it isn't a mandatory standard, body armor manufacturers can implement it to improve the quality of their equipment and armor for the customers and clients. 
Capability Maturity Model Integration (CMMI) Levels 1-5. 
Focuses on the growth of the company based on its capability and maturity levels to determine the processes and actions that need to be taken to ensure achievement of the goals and helps to address problems and find solutions for each one of them. 
Cybersecurity Maturity Model Certification (CMMC).
A standard established by the U.S. Department of Defense to ensure all companies in the DIB meet a certain level of cybersecurity based on the information they manage. Different levels require a certification. 
Provides all the requirements and guidelines to prevent fraudulent parts from entering the supply chain in the aerospace industry and reduces all the counterfeit parts. 
Energy ISO 50001 and SEP. 
Helps companies to have a better energy system for their processes and operations. This ISO is harmonized with the Superior Energy Performance to guarantee better results. 
Sets guidelines for companies in any industry and size to establish, maintain, and improve their environmental management system to contribute and meet responsibilities to the planet. 
Companies certified in this ISO demonstrate they are able to obtain products and items through responsible and sustainable methods and processes that contribute to better conditions. 
Facility Management ISO 41001. 
Improves the efficiency and effectiveness of the company and allows companies to keep third-parties interested in their services by staying competitive and meet clients' needs. 
Food Safety Modernization Act FDA FSMA. 
Sets requirements to prevent foodborne illnesses or diseases instead of solving and addressing them.
Helps companies to establish healthy and safe processes to obtain the food that is being produced by having control over all the processes and prevent hazards from the final product. 
Forestry SFI ATFS (Sustainable Forestry). 
A standard developed by a non-profit forestry organization and the world's largest certification in forestry to set requirements and guidelines to guarantee better use of green areas and spaces and prevent companies from using more forest areas for their operations. 
Gluten-Free Certification (GFC). 
Manufacturers need to guarantee compliance to ensure their products are indeed gluten-free to prevent any hazards and be able to offer them to the public. 
Medical Devices ISO 13485. 
Provides the guidelines for the quality management system of medical device manufacturers to ensure their products are properly manufactured and will not disappoint in their performance. 
International Traffic in Arms Regulations, ITAR. 
Sets regulations and limitations for the export of defense and military-related equipment and technologies made in the USA. 
IT Service ISO/IEC 20000-1. 
Instead of products, focuses on the services the company offers and their quality to ensure they are top and will meet customer satisfaction. 
Laboratory Accreditation ISO 17025. 
A general and mandatory accreditation for any laboratory to demonstrate they are competent and able to cover their clients' needs. With the certification, they are able to offer their services to the public. 
Sets requirements for the quality management system of aerospace companies alone by providing more specific and special guidelines to ensure customer satisfaction and the best parts and components. 
Ensures that laboratories and medical device manufacturers use high-quality materials for the first packaging of the products. 
Responsible Care RC14001.
Aimed for chemicals companies in America for them to be able to achieve better results in different areas and, in this way, stay competitive and add more value to the company internationally. 
Addresses the needs of companies to implement a security system in the supply chain to prevent any hazards and control the influx of products and parts. 
Telecommunications TL 9000.
Only for companies in the Information and Communication Technologies industry to help them develop services and products that are optimal and can meet the customers' needs. 
Extra services and standards for organizations in Florida
ISOs or standards involve more than just implementation. To get your certification, you also need to go through an audit to guarantee you met all the requirements established in the standard. On the other hand, certain companies are also the ones conducting them, which includes us. 
At IQC The ISO Pros, we are able to perform the audits and ensure you're able to get your certification. This includes pre-assessment audits to ensure you are going in the right way but, of course, our implementation and training services are also available for this. With that said, you can get Audit Management Systems ISO 19011 certified in our company. 
This standard aims to establish all the processes and help you determine how the audit needs to be conducted or performed to guarantee you are doing it correctly. Our team can help you implement it and ensure you're able to demonstrate your competence, responsibility, and compliance with the mandatory requirements. As for audits, we can perform in your business, we have: 
Outsourced Internal Auditing. 
Consists of an internal audit but conducted for a third-party or external organization—like us—to find other irregularities that were missed or not. 
We make sure to offer the internal audit or help your company with it without face-to-face meetings and paperwork. Instead, everything's handled virtually and online. 
An audit is requested by a customer in order to perform it in a supplier to determine if it meets different regulations. 
Documentation Audit/Desk Audit. 
Conducted to determine if an employee or worker is being properly paid for the role in the company. When he or she isn't, an increase or better remuneration should be provided. 
Performed before official audits to determine if the company meets all the requirements from the standard it is implementing and guarantees the certification during the audit that is yet to come. 
Aims to determine if the supplier has met all the required standards and regulations for the services or products it offers and has gotten certified in each ISO. 
Focuses on identifying potential suppliers to approve them based on the productivity, potential, and effectiveness they show with their services, products, and other aspects of the company. 
Consists in an independent audit that aims for the organization's compliance to determine if it meets all the mandatory standards, regulations, and guarantees it follows all the processes and operations required to continue in businesses. 
Access these and future ISO certifications 
Our team at IQC The ISO Pros will always welcome you with its arms open to help you with implementation, training, and consulting services. 
We aim for satisfaction and ensure you're able to implement and get certified in any standard without spending too many resources and time. Therefore, expect us to go through the entire process with you or be a support for any of the previous standards. 
Our team is available in Miami, Florida, but you can count on us if you are located in any other city in the state. We're making sure to offer the best ISO services to anyone who needs them, and this includes companies and organizations of all sizes, type, and activities it performs. Just make sure to let us know the service and standard you need and we will start working right away.